Short Breaks with Long Memories!
Stuck for somewhere to go on holiday this year? Whilst the locals may appreciate its rolling countryside, rivers, canals and medieval market towns, Shropshire is still a bit of a hidden gem when it comes to tourist destinations.
So we want to shout about Secret Shropshire and entice you to come and visit us, here at Hadley Park House hotel for a staycation. Beat those Lockdown Blues away from busy cities and tourist hotspots like Cornwall and the Lake District to a more tranquil little-known part of the UK with plenty of things to see and do.
To make your life easier, we have put together a range of special offers and hand-picked some exciting itineraries to help you get the most out of your stay.
From History and Heritage or Meandering the Market Towns to Time Travelling Family Days Out we have picked some of the most interesting places for you to visit within a 35-mile radius of the hotel.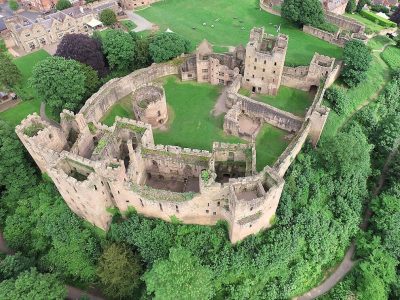 Here in Shropshire with miles and miles of fields, woodlands and rivers, ancient hills and meres where you can appreciate the countryside and wildlife.
Or you can explore market towns like Ludlow and Shrewsbury, English Heritage and National Trust sites, take a trip back in time on the Severn Valley Heritage Railway and of course visit Ironbridge, a UNESCO World Heritage Site and the birthplace of the Industrial Revolution.
Our short break itineraries have been designed to appeal to you whether you are a couple, a small groups of friends or have children who want to get out and about and discover new things to see and do. After a full day out you can return to the tranquillity of Hadley Park House where you will be well looked after.
We would normally be full of international business visitors during the week so this is an ideal opportunity, If you are local to encourage friends and family you haven't see for a long time to visit and stay over with us here at Hadley Park Hotel. They can enjoy a stay in a charming, friendly hotel while you don't have to sleep on the sofa or share your bathroom in the morning and then everyone can enjoy time together, visiting lots of amazing places. At the end of the day you can book an Afternoon Tea, enjoy a cocktail on the terrace or all eat together in Dorrells, our AA Rosette restaurant.
We hope to see you soon!
To check availability please check our booking page – you always get the best prices booking direct
Check our bargain short breaks and our special Ironbridge offer
For more information about the itineraries download them here:
Download the PDFs with ideas of where to go, information, links and distances.