Princess Fairy-tale Ball & Afternoon Tea – 15th August 2021
Join us for singing & Dancing at our Princess Fairy-tale Ball 
Our Wintery Themed Fairy-tale Afternoon Tea will be provided by the fantastic super-professional Princess Party Company in Telford. Their fairy tale characters will whisk little ones into a magical world, where the children will truly believe they are part of the fairy tale magic.  The characters are dressed in stunning and quality attire and will provide a real interactive experience.
Our beautiful Shropshire hotel will be transformed into a Disney paradise! You will be met on arrival by an array of favourite characters. There will be lots of singing and dancing to popular Disney songs too.
Grown-ups can watch from the side-lines and relax over a delicious Traditional Afternoon Tea.
The Afternoon Tea will be held from 12 noon – 2pm and offers a great way to gather family, friends – or even celebrate a birthday!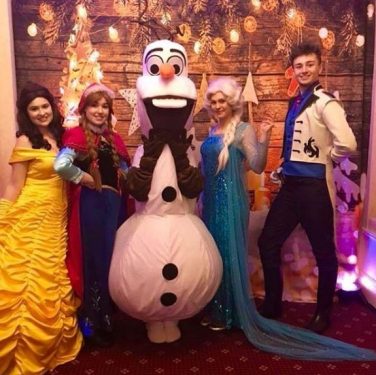 What can you expect?
All performers come from a performance background, whether this is singing, dancing, acting or performing arts.
Performers maintain the character accent and characteristics throughout the appearance, making children truly believe they are meeting their favourite character.
Stunning and high quality costumes, wigs and accessories that make characters look realistic.
Interactive appearances that engage with audiences of all ages.
All of the performers have a firm knowledge of the character they are playing and the children truly believe they have met their favourite Fairy tale Character.
£19.95 per adult and £13.95 per child.
This event is likely to sell-out so please book early to avoid disappointment.
For more details contact the hotel on 01952 677269