Spring is on it's way (we have proof)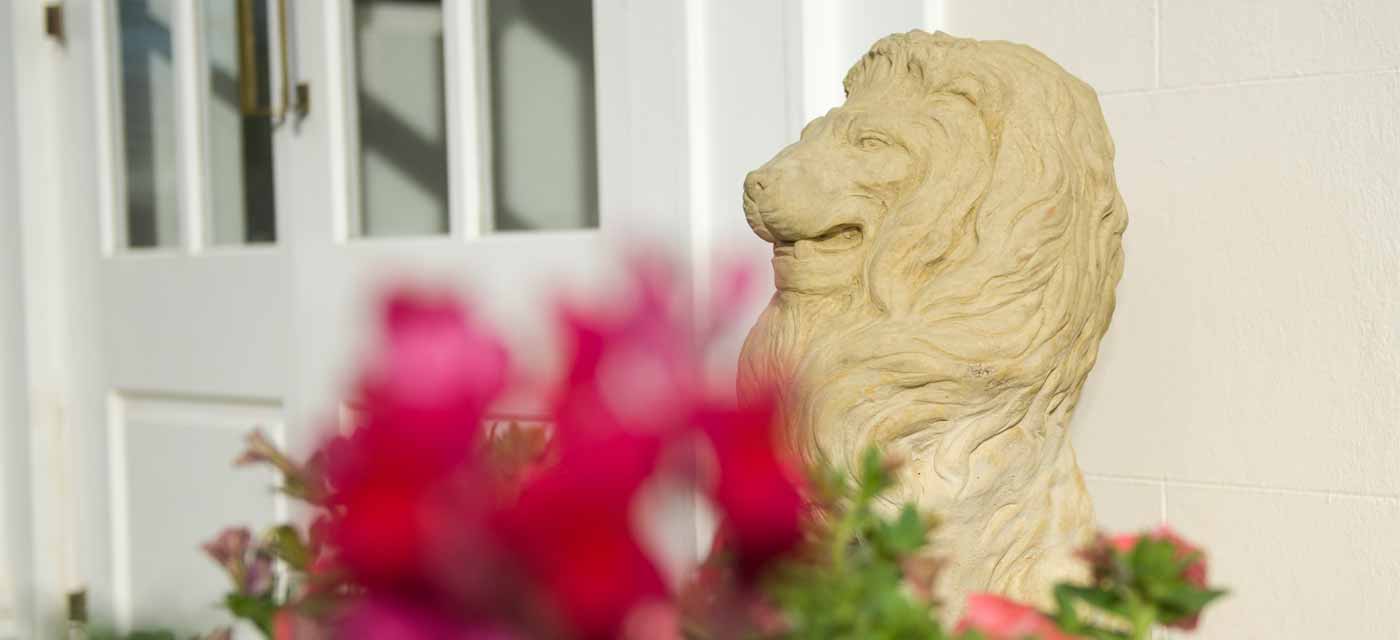 It's suddenly a little bit less lonely sat outside the hotel front door. After what's been quite a long, cold winter (even for Leona and I with our luxurious coats), we're delighted to have a bit of company. The ducks have appeared once again and currently making home by the hotel's pond. They come back every year – bless them. To be honest, back in the autumn, Leona & I were slightly envious when we said goodbye to them. The ducks departing with their excess baggage and suncream is always a sign of Winter. So we're delighted to see them back, completely rested and slightly larger than when they left (that'll be the all-inclusive buffet).
The snowdrops are also making an appearance; so Spring has got to be on it's way hasn't it! The ponies have also joined us in the paddock next to the hotel. One of them's called Rylan (apparently that's a popular name nowadays).
Well, it's all hustle and bustle on the inside of the hotel. Gearing up for events, weddings as well as welcoming guests who stay over on business in Telford.
It's now lunchtime (there's a delicious waft coming from the kitchen), so I'd best be off for lunch. Leona's trying to put me on a diet …
All the best
Leo